J.P. With bestilte i sin egenskab af medlem af Frederik 6.-kommissionen fire marmorrelieffer hos Thorvaldsen til mindesmærket over Frederik 6. på Skanderborg Slotsbanke. Thorvaldsen udførte disse relieffer (Stavnsbåndet ophæves, A604, Provinsialstænderne oprettes, A605, Retfærdigheden, A606, Kunsten og videnskaben beskyttes, A607) i årene 1842-1843. Monumentet blev indviet efter Thorvaldsens død den 31.7.1845.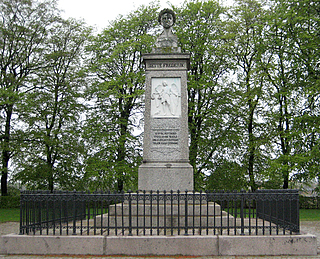 Mindesmærket over Frederik 6., Skanderborg Slotsbanke
With traf efter eget udsagn Thorvaldsen under dennes besøg i Danmark i 1819-1820 gennem deres fælles ven J.F. Schouw.
References
Last updated 04.07.2014