Denne biografi er under udarbejdelse.
Shaw Stewart mødte Thorvaldsen i Rom under mindst tre forskellige ophold. Første gang i 1815-16, hvor han førte dagbog over sine oplevelser, jf. Russell, op. cit., p. 505.
Under sit antagelige andet ophold i 1828 erhvervede Shaw Stewart en marmorversion af Amor med buen, jf. A819, se kvittering af 17.4.1828. Statuen befandt sig indtil 2015 på familiegodset Ardgowan ved Greenock i Skotland. Herefter solgt hos Christie's London.
Hans antagelige tredje romerske ophold fandt sted i 1834, hvor han bl.a. overleverede et brev fra deres fælles bekendte, norske Jørgen Knudtzon. Han kalder Shaw Stewart for Thorvaldsens "ven" i brev af 1.11.1834.
Han var gift med Eliza Mary Shaw Stewart.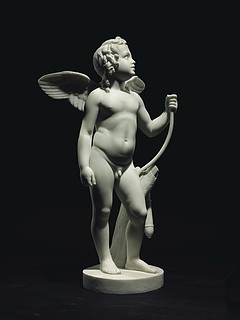 Amor med buen i den udgave, Michael Shaw Stewart købte.
Frem til 2015 befandt den sig på godset Ardgowan i Skotland.
References
Terry Jenkins: 'Shaw Stewart, Sir Michael, 6th bt. (1788-1836), of Ardgowan; Blackhall, Renfrew and 14 Carlton Terrace, Mdx.', in D.R. Fisher (ed.): The History of Parliament: the House of Commons 1820-1832, 2009.
Francis Russell: 'Pictures, Statues and Old Walls. Michael Shaw-Stewart in Italy, 1815-16', in: Country Life February 27, 1986, p. 504-505.
THM journalsag nr. 2015-0112229 (om salget hos Christie's, London 9.7.2015).
Last updated 17.08.2015